Client:

 m3 music


Role:

Digital Creative Director.
Skills:

Web Design.


Software:

Photoshop, Illustrator, Wordpress.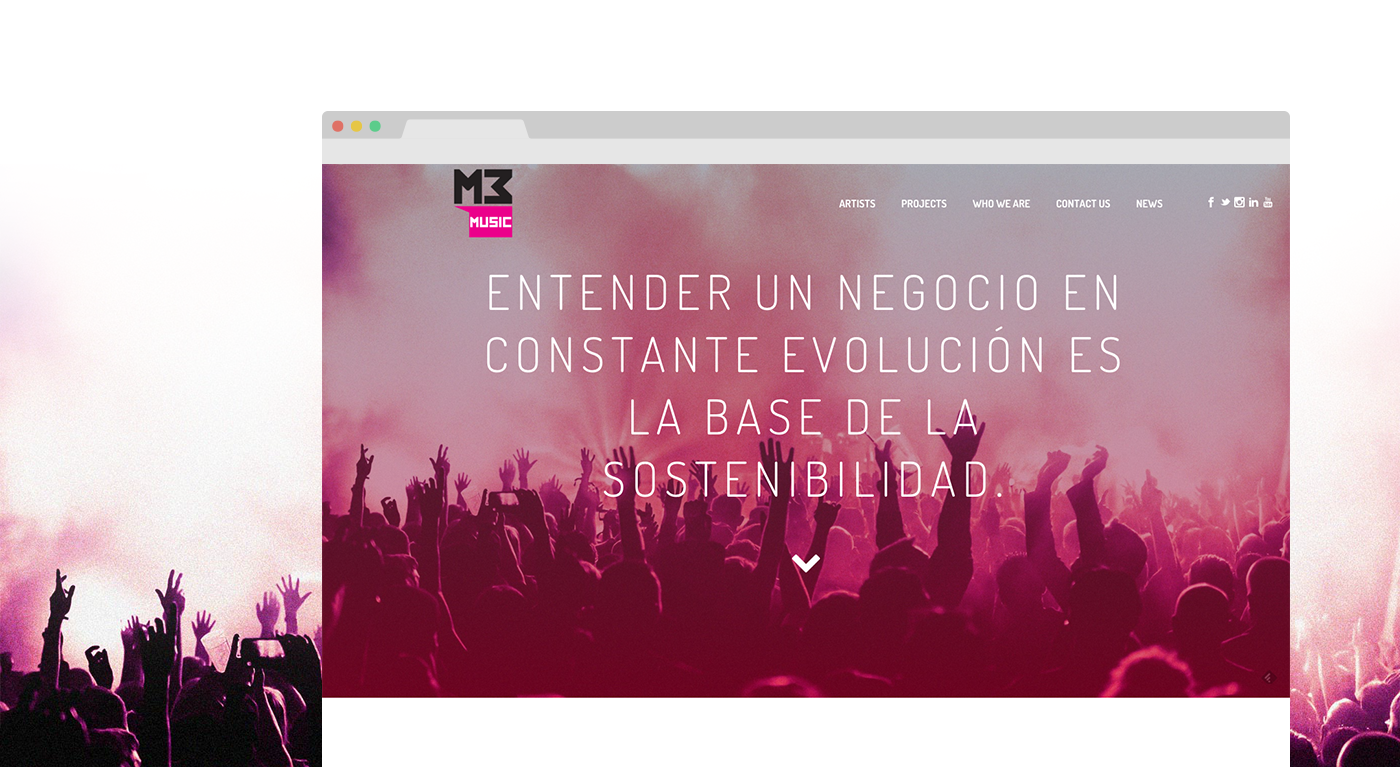 M3 Music is headed by three talented and experienced musical managers who have worked for years keeping Colombian musician such as Bomba Estéreo grounded in an administrative way.
The project was really simple and directed. The client asked for a website development that matches with the company look and ​​​​​​​feel and bring relevant information to journalists.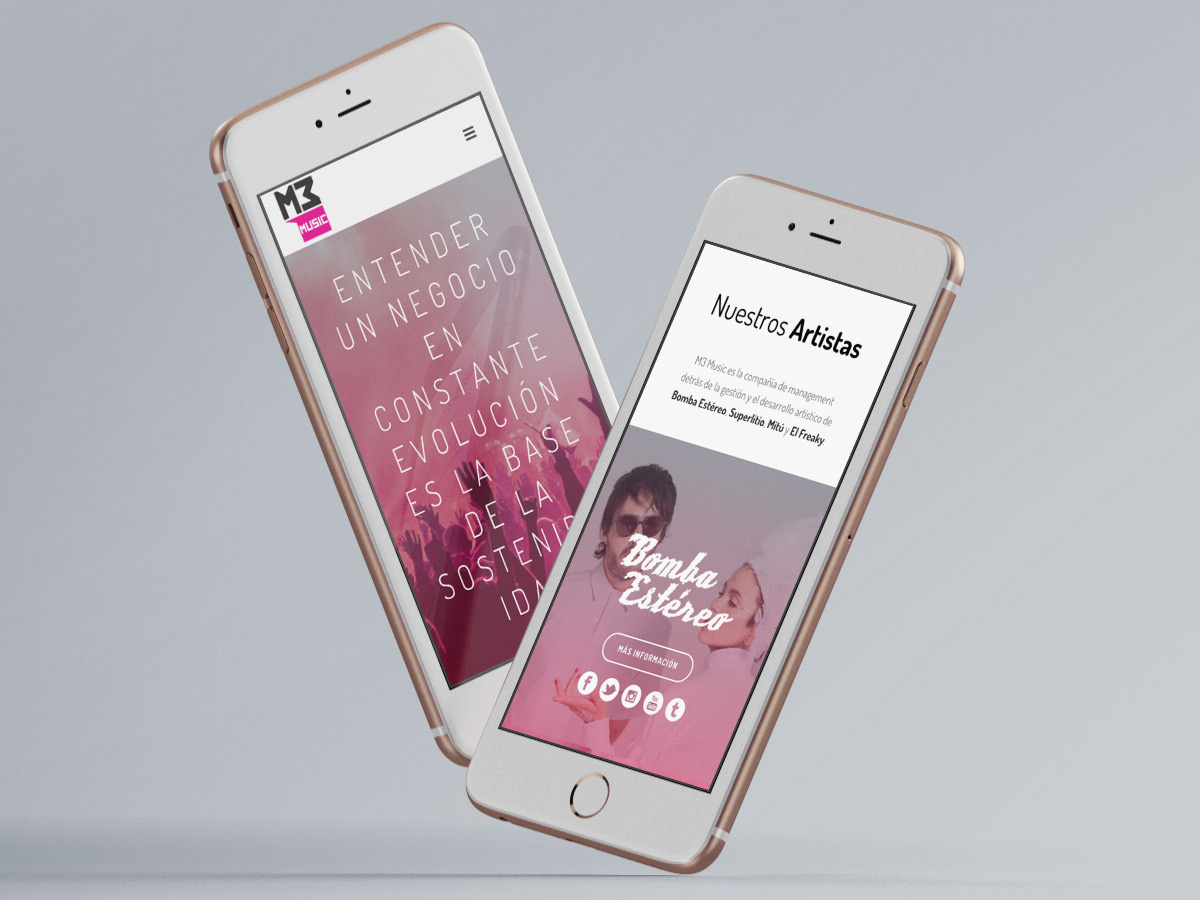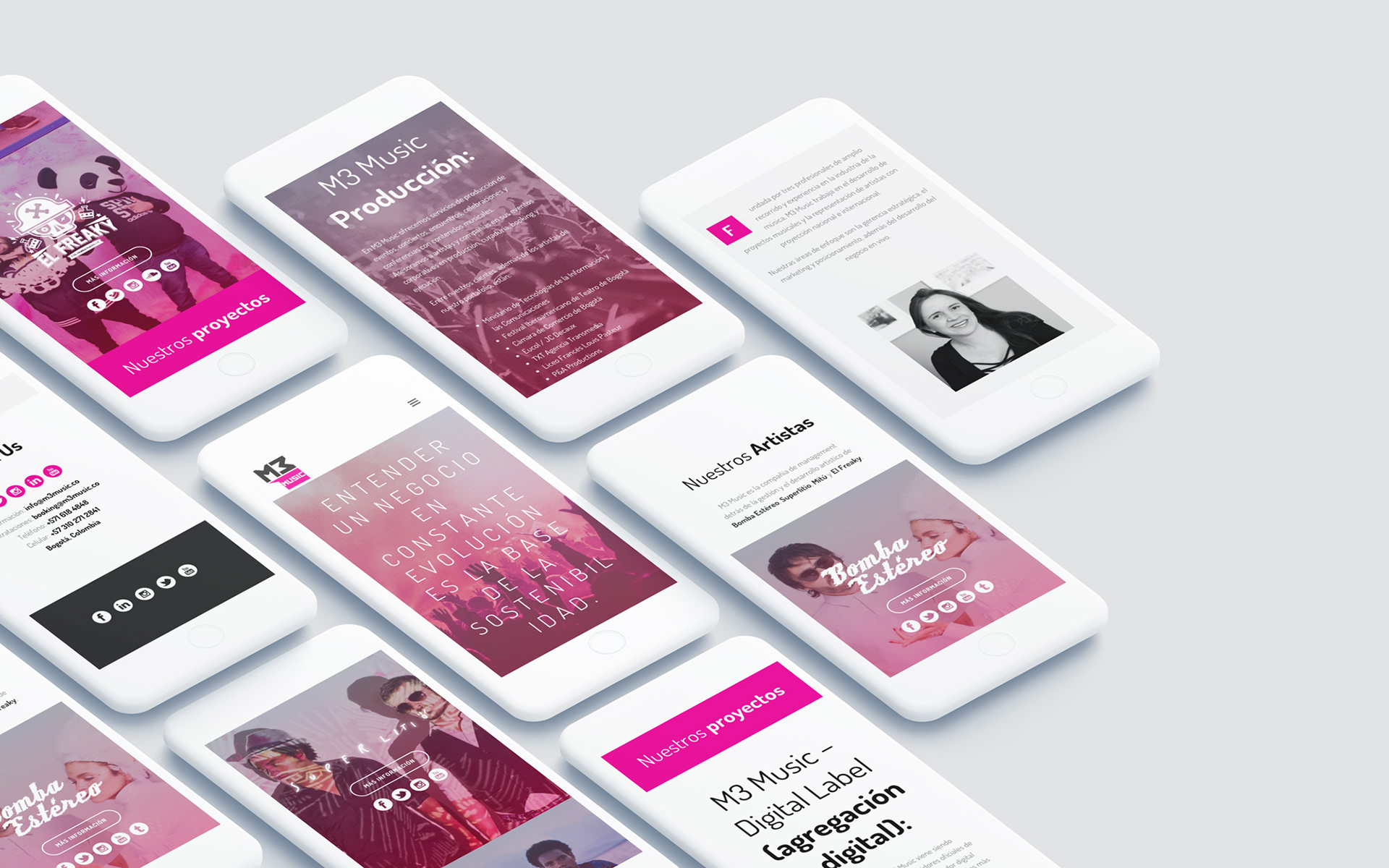 The challenge? Two weeks later the whole project included copywriting, photography collection, the artistic proposal, user experience and development should be completed.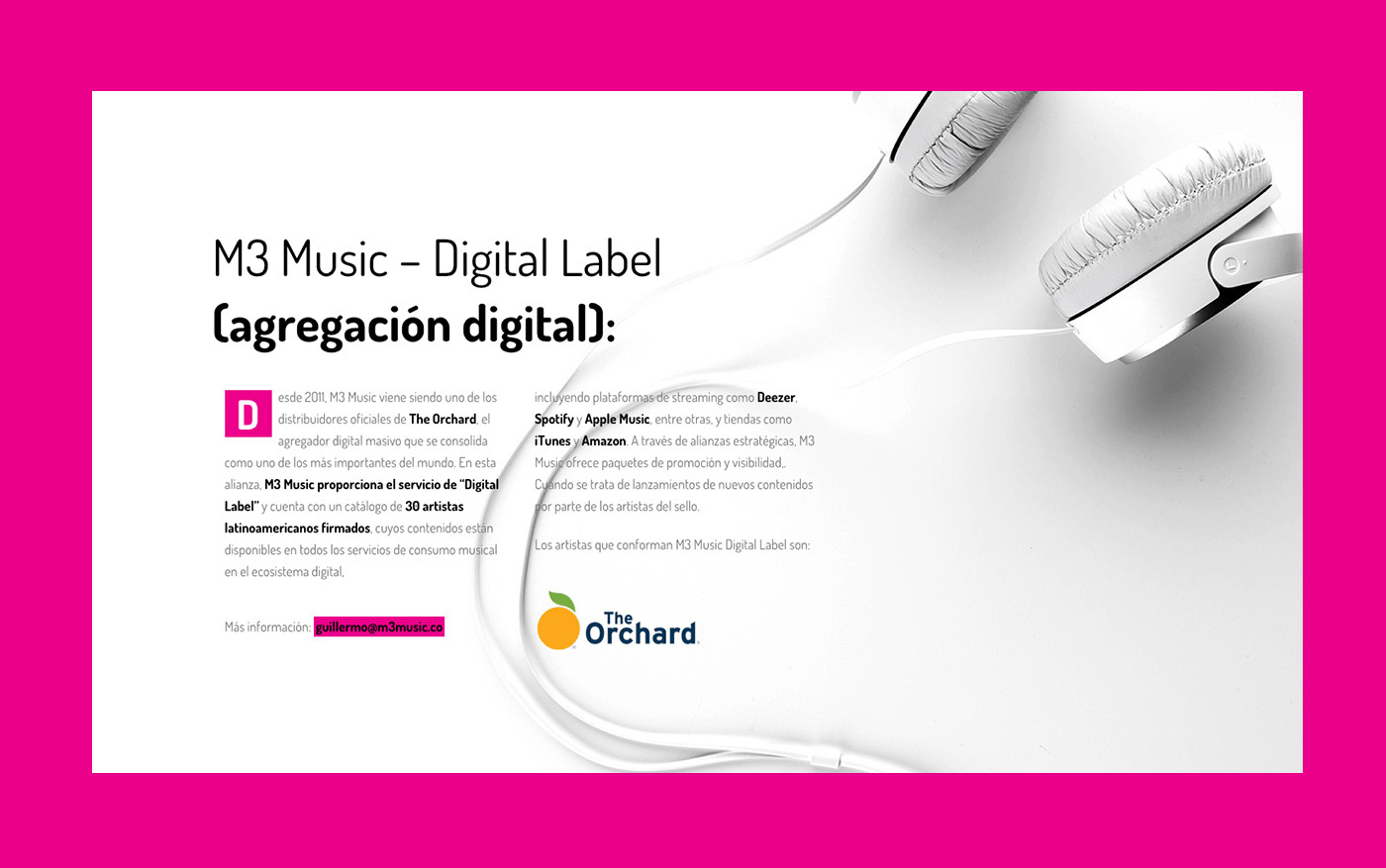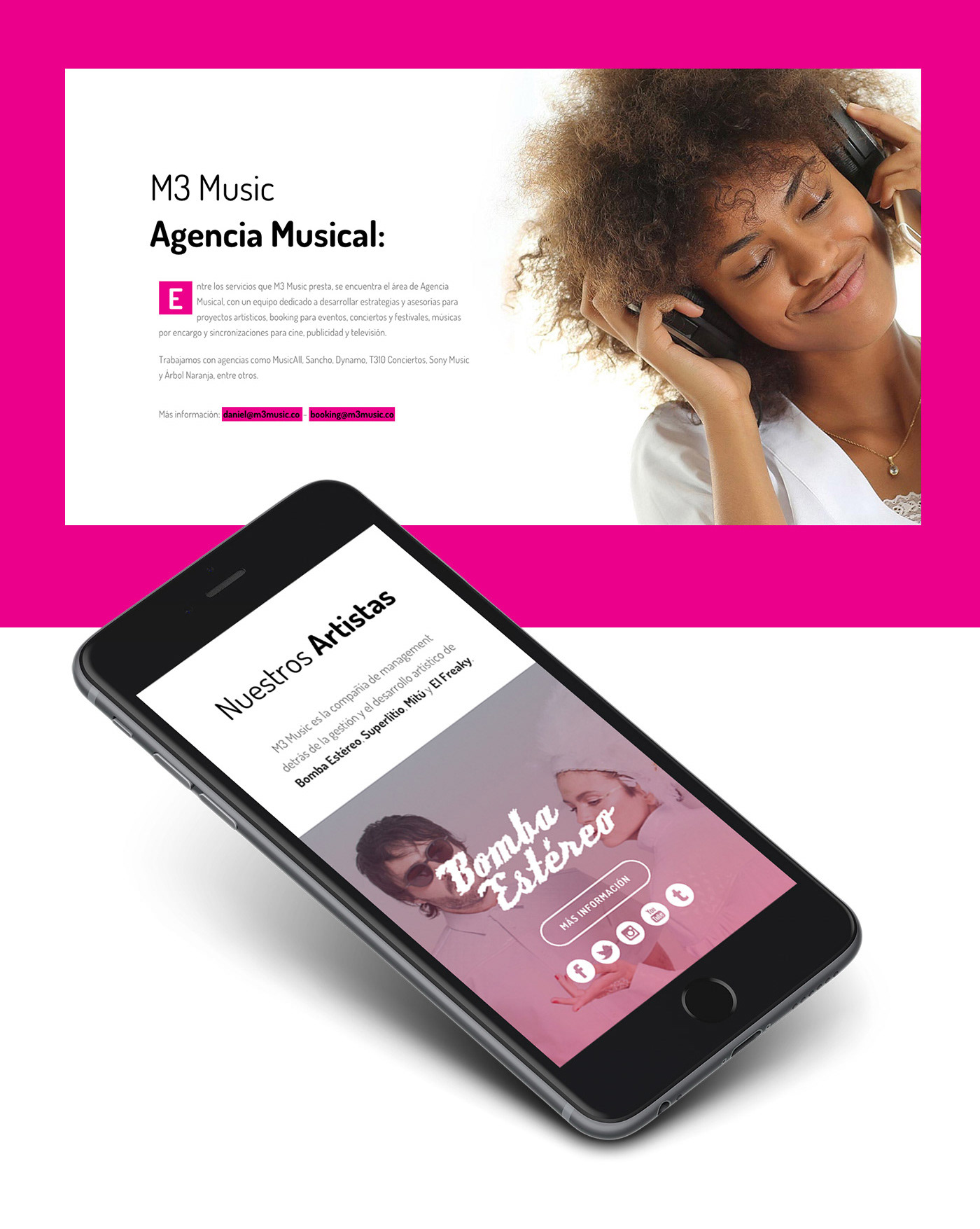 The goal was archive because of teamwork was very good. I headed and make the whole project supported by the client. Fortunately, we got easily and a really good look and feel and that allow us to move forward and be on time for the launching.